What Is Isaiah House?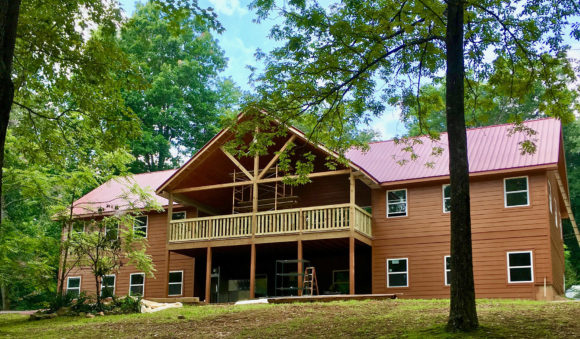 WHO WE ARE – Isaiah House exists to help men with life controlling issues, such as drug and alcohol addictions as well as other issues by providing a healthy, balanced, structured environment for the whole man, addressing spiritual, physical, emotional, financial and legal issues. Our goal is to provide a safe dwelling place for recovery, healing, transformation, and instilling tools to break destructive patterns and habits, begin making right choices, set goals, restore broken relationships, gain employment, and obtain independent housing and living a disciplined abundant life.
Help Us Expand! Learn More About Who We Are in our Capital Campaign Video
OUR PROGRAM
Continued Sobriety – Daily Living, attend Meetings
Mental Health – Positive Motivation, Stress Management, Communication Skills
Physical Health – Hygiene, Medical Awareness, Fitness, Nutrition
Spiritual Health – Bible Studies, Proclaim Liberty Ministries' 12-Step Scripture Program, One-on-one counseling, Experiencing God (Henry Blackaby) workbook.
Money Management – Crown Financial Training, basic concepts; manage a checking account, budgeting, etc.
Manhood – How to be a man: Wild at Heart (John Eldridge) Bait of Satan (John Bevere) What does a husband, father, neighbor look like. How to respect and court a woman
Employment – How to dress, speak, make a resume, apply for a job, find work. Gain skills for work through training, educational resources, GED.
ENTRY REQUIREMENTS
Prospective Resident should have completed a substance abuse program within last 6 months and be willing to continue in a transitional house that supports sobriety [We do not accept men from Detox Centers].
Prospective Resident should understand and desire the program and conditions of Isaiah House and be willing and desiring to participate fully.
*Isaiah House will not be financially responsible for any personal medical care.
Fees: $350 to enter and $175.00 per week: includes room, board, and local transportation.
We believe there is hope. Welcome to 'Isaiah House'.
SaveSave