My name is Ed Jeffery. I was born in Fairmont, WV   May 15, 1947 to Albert and Imogene Jeffery. I am the oldest of three sons. I grew up in a stable Christian home in Valdosta, GA.  I was a member of The Boy Scouts of America  through my teens and received the God and Country Award. I attended Valdosta High School, North Florida Junior College, and Valdosta State College.
I started a career of drinking my junior year in high school which later expanded to drugs. The next 27 years I worked on my using story. Through this period of time I kept looking for a way to be happy, joyous, and free. I searched different churches and theologies for something to fill the hole in my heart.
In September of 1990 I entered a 28 day out-patient drug & alcohol rehab. Afterward, I immediately joined the 12-step programs of AA, NA & CA. I knew that there was a God, but I didn't understand him. I believed the Lord would find me as I searched for him.
After six years of working the 12 steps and praying for seven years, I was led to Calvary Chapel church. I started to hear the Word for the first time and enjoyed the Christian fellowship. It was not long before my hunger for God was not being satisfied by the "feel good" service. During this time I met Sally, the woman God had chosen for me. We started attending Covenant Life Church led by Pastor John Duke. I was accelerated on my spiritual journey at this point. The Word was alive and I became an active part of the body of Christ.
In 1996 on a friend's porch swing I spoke the words that I accepted Jesus as my Savior. I was extremely hungry for the Word and a personal relationship with Jesus. I had waited a long time and I wanted all that Jesus had for me. I was water baptized soon after. I spent 18 months of weekly one-on-one training with Pastor Duke, which included the 14 week course, "Experiencing God."
In the early years of recovery, I was not in a church body; however the Lord was growing in my heart. I poured myself out to those in need, sponsoring men in the program of CA. I picked men up from dope traps, under bridges and out of jails. I paid men's rent, bought them food, took them in and gave away cars to men that needed them. More important than this physical help, I was there to love, encourage and be an example for my brothers and sisters.
In 2004 Sally and I were led to start a ministry named "Proclaim Liberty Ministries". I had friends and associates with 5, 10, 15 years of sobriety who were miserable. I knew that freedom only came from a relationship with Jesus. Our ministry was based on the 12 Steps of AA applying the Scriptures that went with each step.
In 2004 we moved to Ellijay, GA. We searched for a church with a heart for the addicts and alcoholics. We found Promised Land Ministries a church with a regeneration program call "The Narrow Way". We fell in love with the men there and the goal of Jesus being the answer. I spent 18 months immersed in the program. I wanted to be a part of the men. I went to Bible study in the morning from 7:00 to 8:30 AM Monday thru Friday, church Wednesday night and church on Sunday morning.  I taught a class on Tuesday nights using the Proclaim Liberty Ministries format. I thought this time was for the men I was helping, however this was God's intensive training for me.
In 2007 Sally and I felt led to take Teen Challenge's Living Free/Turning Point training and the Leadership Insight Group training. With another couple we helped start a local Living Free group in our county.
I had been praying for several years to be in full time ministry. Sally and I felt it was time to walk in our calling of service.
In 2008 we spent the year serving Providence Ministries in Dalton, GA as  house parents for their boy's home and working with their in-house drug and alcohol program.
On August 21, 2008 Sally and I acknowledged our long felt desire to open a men's transitional home and recovery center, and laid it before the Lord.  On August 23, 2008 there was a message on my phone from a friend stating a piece of property was available to do something good for the community and were we interested. This began the journey of Isaiah House.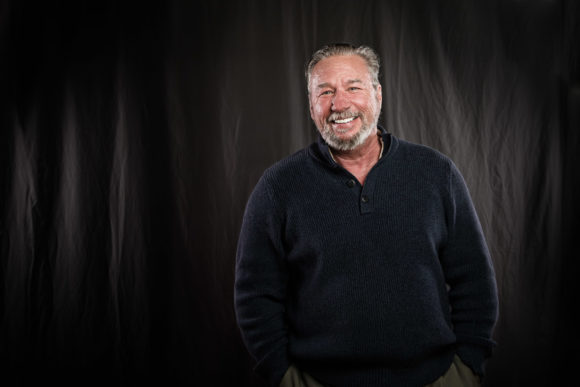 SaveSave
SaveSave
SaveSave