In 2007 Gilmer County Sheriff Stacy Nicholson stated that 90% of the arrests made in Gilmer County were in some way drug related. He quoted a statistic that 1 in 40 Georgians used methamphetamine and that 1 in 10 used it in North Georgia. That is 1 in 10 in our schools, 1 in 10 in our work place, 1 in 10 in our neighborhood. In addition we have alcohol and drug use and abuse that includes; illicit prescription painkillers, crack, cocaine, marijuana, huffing and other designer drugs. Drugs and alcohol start out filling a black hole in the soul of a man. It can spread and take over their life destroying everything in its path. The victim then seems to find no way out. Usually this leaves a man and his family spiritually, emotionally, physically and economically bankrupt. If there is no change, this lifestyle is destined to repeat itself in the next generation.
We believe there is hope. We have a vision for 'Isaiah House'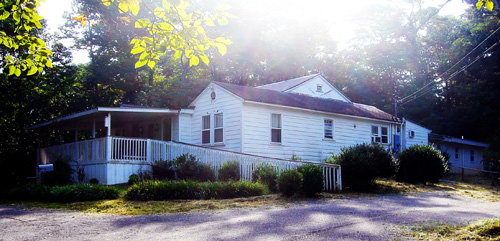 The Need:
Transitional housing for men with life controlling issues associated with drug and alcohol addictions. Isaiah House's vision is to provide a healthy, balanced, and structured environment for the whole man, addressing the spiritual, physical, emotional, and financial issues with future expansion into a ten month residential addiction recovery program.
The Solution to the Problem:
Provide housing and meals at an affordable cost. Offer care, training, and counseling in all areas applicable to the recovering addict. Provide assistance in finding employment. Transport as needed. Help secure independent housing and locate a church community. Help with family reunification and restoring broken relationships.